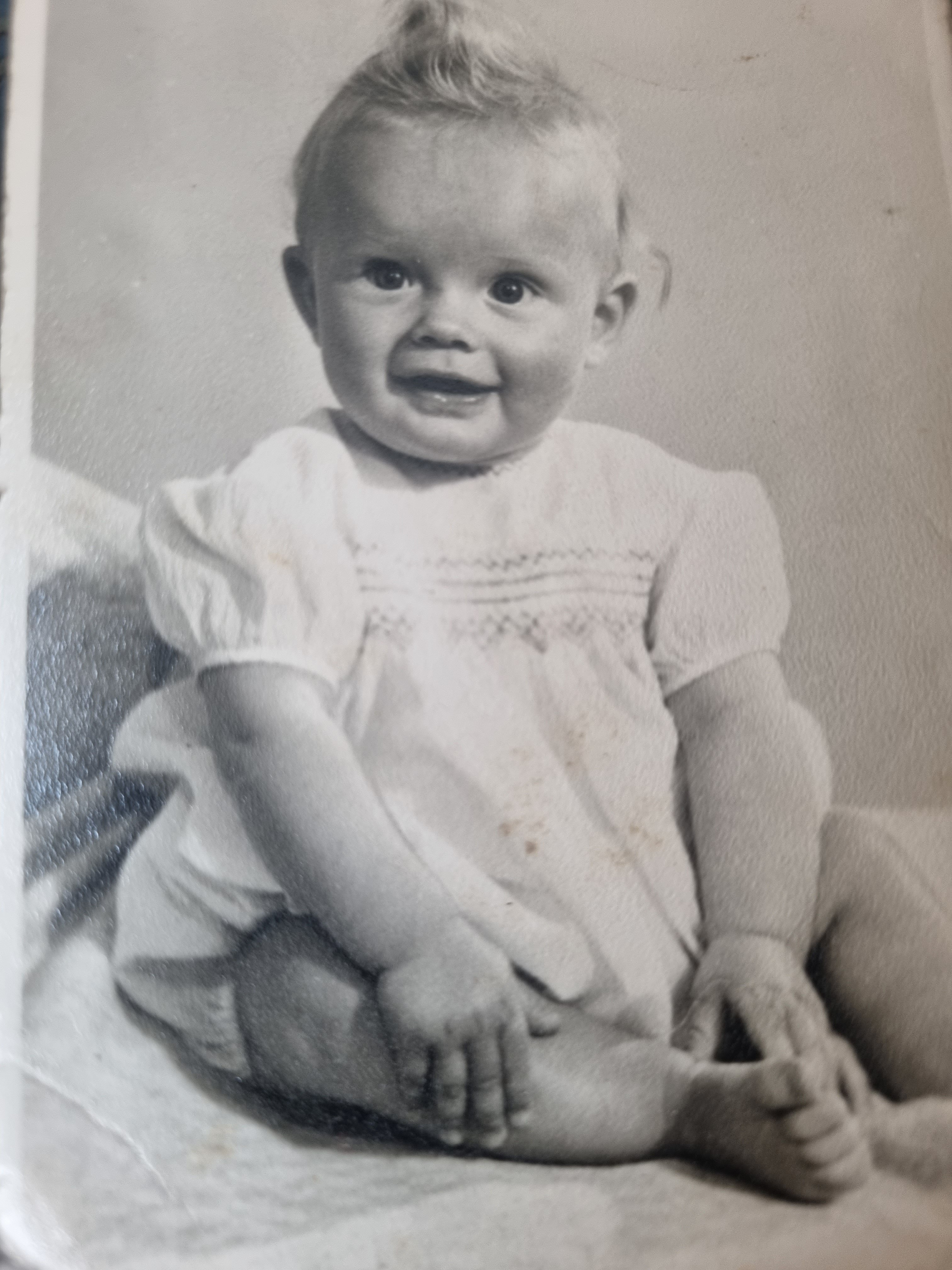 Brian Dorricott 1
Members
Posts

235

Joined

Last visited
Profiles
Forums
Blogs
Gallery
Calendar
Downloads
Everything posted by Brian Dorricott 1
Not sure if this should be posted elsewhere so put in here. I was hoping for suggestions I have Zenoah 38cc in an LMA trainer and the exhaust currently blows back down the fuselage making it rather messy , I was hoping to fit some exhaust stacks-? or pipes to the current silencer and sealing up the existing slots by hammering flat and sealing. I have some brass 10mm tube and the exhaust looks like steel , I have a fairly hefty blowtorch with several interchangeable nozzles so heat isn't a problem . What should I use to for the dissimilar metals ie brass and steel to join and make a reasonable seal ? Brazing comes to mind but I can't find any rods online that say they are suitable for different metals , is there anything else I can use would silver solder do it and if so where do get your supplies from . A pointer at a Utube video for dummies would be nice . Plan B is get some steel tube and break out the mig welder but I'm well out of practise with that so really don't want to do that if possible . As usual any help appreciated thanks

Thanks for that Dane thats a start just need the weight of 2 stroke oil now . 760 grams bit less than I expected I was thinking more like 850 shows what I know .

Just a quick question what is the weight of 2 stroke oil ? I.e. what does a 100ml of oil weigh in grams ? I am hopeless mixing in a bottle im sure its not very accurate but use the weight method when baking with good results . Rather than trying to see through opaque plastic its much easier to read a digital scale with the container zeroed out and also what does unleaded weigh say 1 litre of petrol in grams . Thanks in advance .

DOH ! Try the prop on right way round dummy . Not flown with it corrected yet but suspect that's the problem , whenever its a pusher I get confused with which way it should face , tractor prop no problem . Thanks for replies everyone , when flown just might up the pitch a little if needed.

Just got a new Volantex Ranger 1600 powered glider and find the supplied 2212 1400kv motor rather gutless with its 8x4 prop. The prop diameter im stuck with if I want the tail to stay on ( clearance) but can up the pitch at bit but I would like to up the motor . I have calibrated the 30amp ESC so its not that but it flies rather sluggish and I don't want a camera on it until I trust it , the extra weight wouldn't help . There are plenty of 2230 1200/1300kv motors around that I could try but was wondering if anyone had tried an upgrade and what they found . Would a 3 blade help do think as 8x4 only gives a few millimeters clearance to the fuselage . Any ideas ?

If the Boomerang won't get off on a runway like that it must be underpowered ! SC 46 powered my first one like a dream just right , 2nd one has a Saito 62b bags of power and nicer noise .

Sorry Martin Harris but just annoys me empty cockpits ! Won't do it again .

Might not fix your problem but worth a punt , Google Phoenix sim and a site has the upgrades to the last version for free . Apparently the guy has the rights to them so not illegal . If it doesn't help at least you have the latest version while you find the problem . Maybe look in windows tools for how much ram and cpu is running while you are running Phoenix and stop a few non essential processes , no substitute for lots of Ram and CPU power these days .

Love the picture on the front cover but where is the pilot? Looks silly without even the daftest of occupants . Upwards of £4/500 of model and can't find less than a £10 for a half decent pilot scandalous.

Frank I am by no means a Linux expert but I found Linux Mint easy to use and have run it as a browser on all sorts of sites and had no problems without any anti virus at all . Easy to install and will emulate windows if you really need a Windows program to run , all in all pleasant experience and doesn't make Bill Gates any richer !

Found another Tue 16 March 02:05 Documentary about RAF cadets with some good actors and directed by Roy Boulting , might be worth sticking recorder on .

Talking Pictures Wednesday 24th March 18:30 documentary on building a Wellington under 30 hours , worth a watch if you have not seen it before . If I remember correctly they had to do it in their own time at weekend .

Thanks Jon appreciate your input and when I said I can't afford OS,Saito I should have included Laser as well !

Anyone had one of these SH32 glow engines yet ? Are they any good basically as I was looking for a pair of small cheap engines about that capacity and since ASP/SCs demise not many budget ones about . In a perfect world a pair of OS or equivalent Saitos would be nice but funds will not stretch anywhere near that and they are under £90 each . Eventually destined for a mid size Sarik Anson so want something pretty much identical on either wing .

Maybe "its cheap therefore it must be nasty !" Its not and i can't wait to try my new T16 on my gliders when Covid allows , some quote feel in the hands mine feels as good or better than my DX8 and its a better screen by far . Time will tell but first impressions are good I paid a little more for T16 than a QX7 a few years ago and it does make that look cheap by comparison . Everyone is bored by Spektrum knocking maybe its Jumpers turn now . Its all personal preference anyway as I don't think anyone has said its a bad radio just don't trust the way its priced .

Thanks never thought of pushing the bent end into the balsa , that should keep the little blighters in place . Ta

Does anyone know what keeps the pins in these hinges when fitted as there is no extra length in the pin to bend or solder . I fancied using them but am worried about retaining them because if you use glue then they lose the removal capability . Any thoughts on them ?

Another tick for the Radiomaster T16S does everything the Frsky does plus Spectrum and a nicer feel on the gimbals and still OpenTx plus the excellent price .

I have a Volantex glider 1600mm foamy and want to attach the decals , past experience with Bixlers and Phoenix 2.4 tells me they won't stay long . The decals adhere well enough on the plastic body but soon start to peel off the foam wings and tail feathers . Anything I can do to seal them ? I used some clear 2in tape last time but even that starts to peel off eventually . So anyone any tried and tested methods for decals on foam ? Preparing the surface maybe ? Otherwise a white plain glider against a summer sky is hard work. Edited By Brian Dorricott 1 on 20/01/2021 12:02:06

Sorry for late reply Basil been a bit busy . Open Tx is the operating system for the transmitter much like Windows on your PC and it works on several different manufacturers transmitters Frsky , Jumper Radiomaster etc . It is as easy as Spectrum for straightforward radio setup using the wizards but some of the clever bits can difficult to work out . Spectrum must be a little off putting to someone coming to it first time especially if your looking for a menu driven setup , its like Linux to Windows 10 does the same but gets there in a different way and as with Linux its usually upgraded with new features being open source . Best idea is view some of the YouTube vids to see how its done and to remember being a common operating system its the same regardless of platform .

Geoff I can only think that Spectrum AS3X receivers will be accommodated by the TX16S the only thing I had to remember was Spectrum and Frsky are different channel order . My S6R receivers bound and can be controlled by LUA scripts to be stabilised with mode switch and level control so the Speccy ones should be because you actually program the receiver itself through a PC or smart phone . Don't think its an issue , my only concern is it must have stabilisation off on a switch . Some off the Gen 2 spectrums tx have an AS3X page which allows gain and mode control but thats easily replicated in Open TX . I know we should be aware of " To good to be true" but if its got a downside I've not found it yet with the TX16S .

Geoff When I say ageing QX7 I mean dropped a few times and covered in glow fuel and when I thought it needed new sticks they would have cost me 1/2 the price of the TX16S so really a no brainer and of course it only works with Frsky receivers .

Yes Bas all flavours DSM2 DSMX Flysky Frsky and others . The transmit module is multiprotocol even does all those cheapo bundled toys with a transmitter . I've tested on several flavours of Frsky receivers and its all good and tested it on my latest Spectrum AR636 AR8010 receivers all work no problem . Just Google it loads of info about it tutorials etc thats how I found it and for £130 you can't go wrong . Downside its OpenTX operating system but once you get used to it its a doddle but a little daunting at first but it has wizards to build models on the TX or use supplied USB to connect to software on PC and do it from there and upload back to transmitter . There are probably more YouTube videos on it than Spectrum videos . As Del boy says " the worlds your lobster"

I bought a DX8 G2 brand new from UK dealer and thought I would be a good boy and register it , long story short it was already registered and I had to wait while Spectrum contacted them to de-register so I could . They were evasive as to why it was already registered but I suspect it was originally faulty and factory refurbished but I paid for new ! Bit late now had it more than 2 years but leaves a bad taste in the mouth , last month bought a Radiomaster TX16S to replace an ageing Frsky QX7 and wonder after playing with it where Spectrum get there pricing structure from .

Thanks good review, dont think the power is an issue . With my dodgy eyes in certain light conditions I dont get that far anyway .